welcome
Encinaluz S.L. was funded as a trade name in 1980, when Salvador Castro Redero came back to Spain after working in Switzerland for nine years. Then he decided to produce lamps in his native village, Encinas de Abajo, in Salamanca (hence its name, "Encina" for his village, and "luz" for the light that lamps produce). In the end, Salvador never produced them, otherwise he decided to fund a business related to the metallurgical sector, working with aluminium, iron and stainless steel. Years later, in 1987, and thanks to a pleasure trip, he discovered the island with his wife Marisa and they decided to move to Capdepera to keep on with their business.
present
Nowadays, Encinaluz has consolidated itself as a local and familiar-owned enterprise with almost 35 years of experience. Currently, his son Salva has taken over the running of the company, which has a human team able to turn our clients' ideas into reality with absolute professionalism due to its expertise and effort.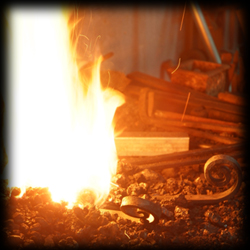 1.- Office / PVC and Aluminium welding workshop: located in Juan Carlos I, opposite from the football field, easy to find and access. There is a big office with highly qualified professionals, responsible of preparing quotes and attending our clients' requests. Moreover, our workshop is fully equipped and with a wide range of materials available for our clients and for the works already in progress.
2.- Iron and Stainless Steel welding workshop: located in the street Ferrers of the Industrial Estate of Capdepera. We have a wide range of materials available, both stainless steel and iron, and a forge in order to carry out decorative designs. Furthermore, in our workshop we have a variety of machinery including a crane, bending and pressing machines, welding machines, etc.
All our employees are highly qualified to carry out their tasks effectively, from the simplest to the largest. Moreover, Encinaluz has got a large vehicle fleet.
Maintenance of buildings, repair of damages and breakages, replacement of barrels and locks. Replacement of glasses, repair of door locks, balance of doors and windows, etc.